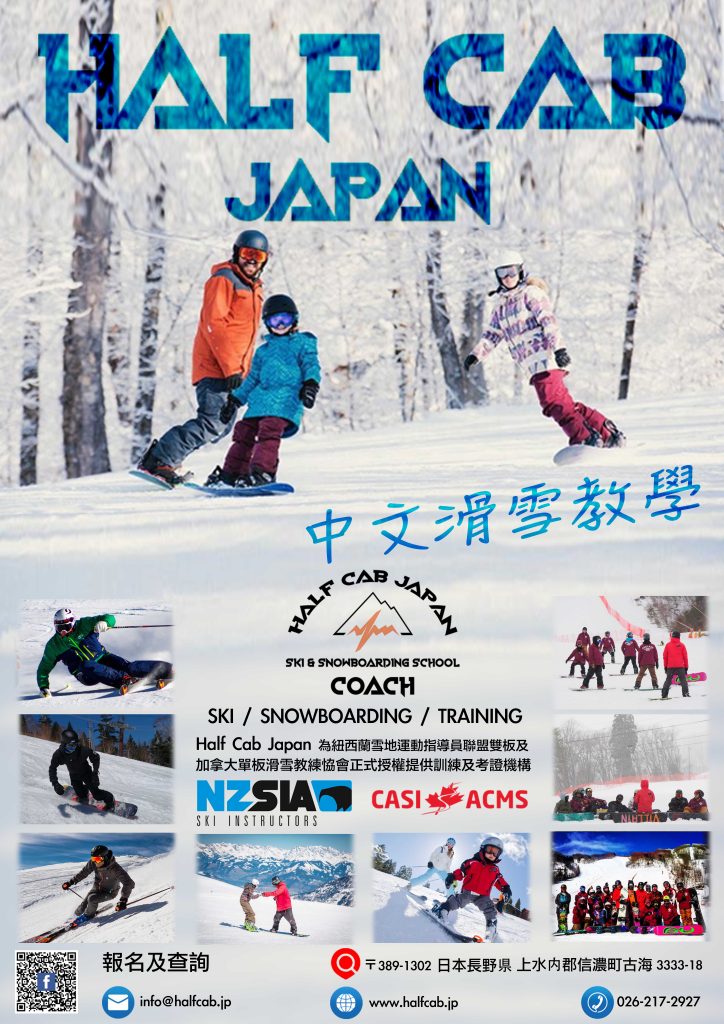 Half Cab Ski & Snowboarding School has entered its 10th year since its establishment. Despite knowing that there is still room for improvement in various aspects, we would like to express our gratitude for the support you have given us over the years. Your support has provided us with great encouragement and motivation. We are also grateful to have met many like-minded snow enthusiasts who have worked hard alongside us and progressed together.
Once an unattainable dream, it encountered various setbacks and difficulties. In the struggle between perseverance and giving up, it finally received support and assistance from various organizations and units. In 2018, after long planning and with significant meaning to us, Half Cab Japan Ski & Snowboarding School was officially registered and established in Japan. It became the first ski school initiated by Hong Kong that offers international ski instructor certification. We hope to continue with humility and leverage our years of teaching experience to provide authorized instructional courses for snowboarding and skiing enthusiasts from Hong Kong, Taiwan, mainland China, and Southeast Asia. Through systematic and professional training, we aim to help individuals obtain coaching certifications at various levels.
Whether you are a beginner or a snow enthusiast aiming to improve your skills, we offer training programs for both beginners and advanced riders. Our courses are taught by experienced professional instructors, ensuring that you learn comprehensively and have a safe and enjoyable experience.